The Magic Act is the tenth episode of Season 3.
Kipper does a magic act and makes everyone, including himself, think that he has made Arnold disappear.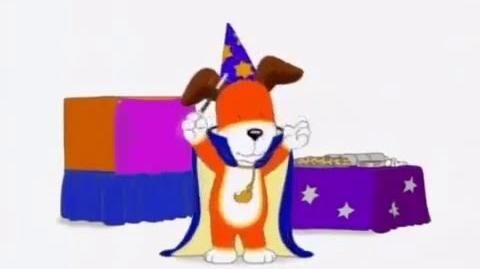 Kipper: What shall I do today? Oh! I know! Magic tricks! How to make a rabbit appear out of a hat and stuff like that.
Kipper: I'm going to do some magic tricks for my friends.
Kipper: Doing magic tricks is fun.
The Magic Tricks that Kipper found had pictures of his own paws/hands.
Kipper puts on a great magic show until he accidentally makes Arnold disappear.
Arnold was lingering around the house the whole time and ends up hiding under the pillow on the sofa. That was a great trick.
Community content is available under
CC-BY-SA
unless otherwise noted.